How do I run my first 5KM?
 I have been running for nearly 6 years, and have joined over 20+ half-marathons, one full marathons (finished in 4hrs, 6mins) in the past 6 years. I know this result is not worth showing off, especially when it comes to running pace, race result, my running experience is not worth mentioning. But as a normal runner, i just want to go running all the way like this, keep my heart on the way no matter the pace, race result, PB. etc.
First, let's say why I start to go running. For lose weight? Or keep good figure? Neither of them! 6 years ago, i am not satisfied with myself at all, I am not satisfied with my life, my job. My work was a mess, I am staying the same after 3 years work, poor in life, and poor in work. But I am very unwilling, I think I should be worth better, I want to get rid of the bad situation. At the same time, I found myself got some bad defects, each time I want to improve myself, each time I decide to do something,  i always would give up after some days persistence, i hate myself like this. I am stuck in the circle of self-redemption and degeneration.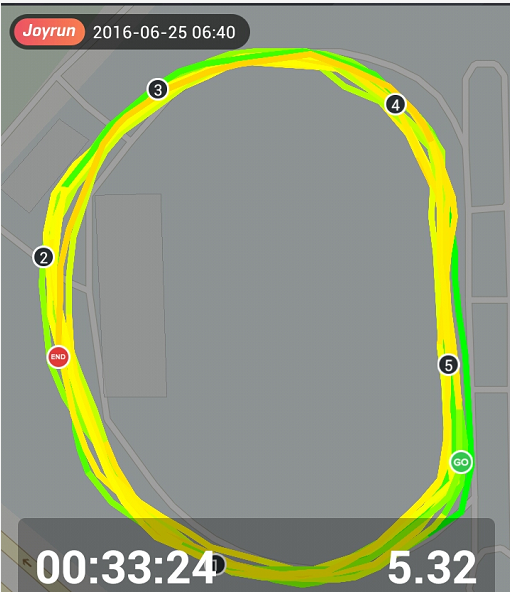 My first 5 km running race
I think i am lack of perseverance, I decide to exercise my perseverance, and the best way is to go running. Running is a boring, repetitive movement, I want to strengthen my power and perseverance by this way of running. So I started the running on weekends. At first, I get up at 7am to go running at the playground, I just could go two circles around the playground which is about 450m, even just two circles, 1 km, and I feel a sense of fulfilment. On the road back home, I said to myself, I must come again tomorrow, and must insist two more circles tomorrow.
The Second day, I get up at 6:30am. At the playground, actually some people have finished running and go back home, I go running around the playground alone, one circle, two circles, another circle, the final circle, I run around the playground, along the road, I constantly said to myself that hold on a little more longer, longer.
Next Saturday, I continue to go running and get up at 5:30am, I decide to run two more circles based on last time, all the way I said to myself, encourage myself, I regard everything as a reward to my persistence, I regard the sun, cloud, breeze, blue sky, the smile from stranger people to the encouragement of my running.
Running is most boring activity with low threshold, everybody could easily get started, but less people could insist on it. If you find out what makes it fun, then you would fall in love with it, and get addicted into it.
Below I share my first half-marathon in 2016. If you feel the same and would like to communicate with me about the running, feel free to contact me.