3 Reasons Why You Need to Use a 3-in-1 Fanny Pack on Your Next Day Hike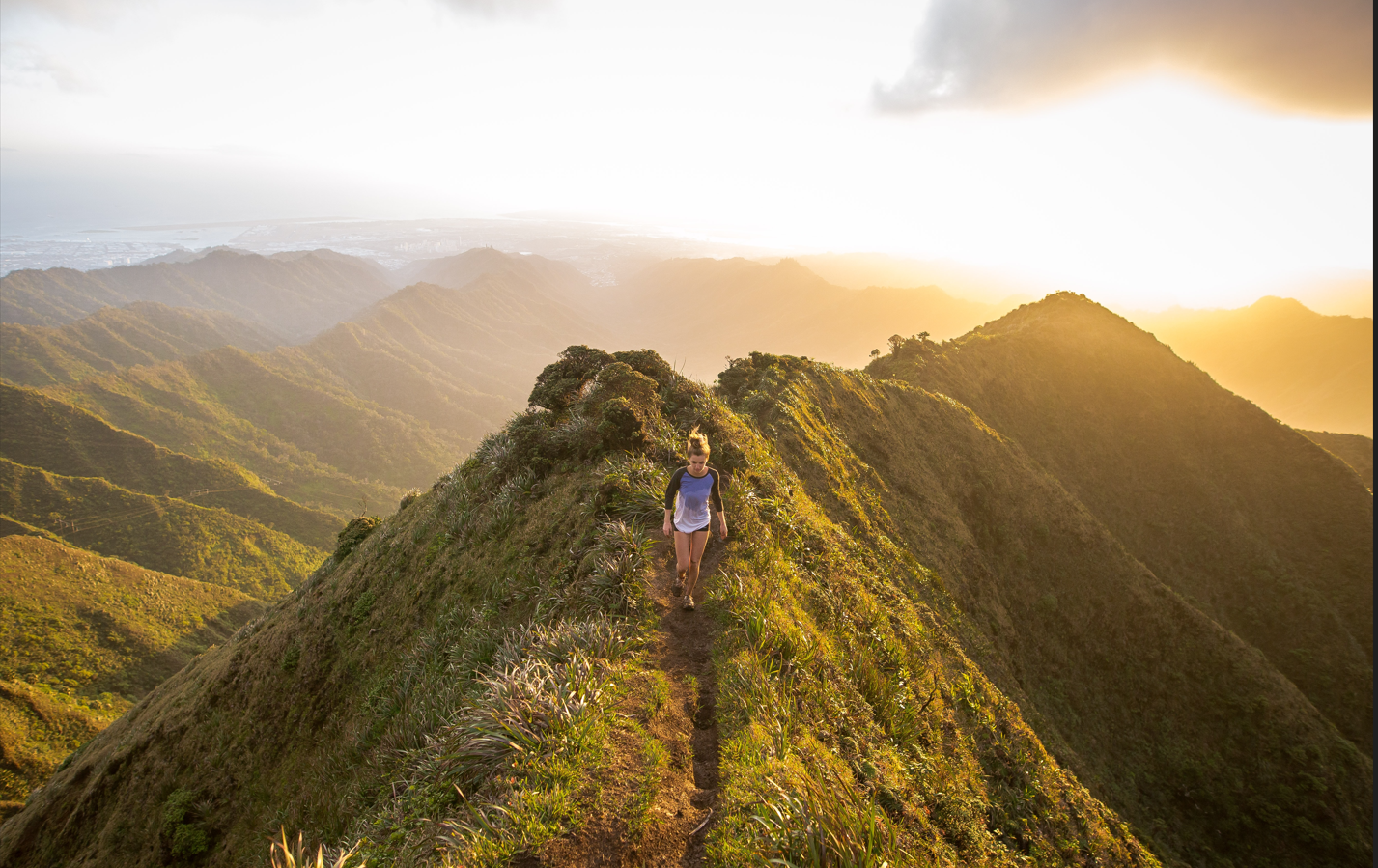 One of the biggest problems that day hikers face is finding the right balance when it comes to their gear load out. Some people pack too much, while others pack too little. Some even have a hard time balancing the gear inside of their packs to the point where it makes wearing a pack downright uncomfortable!
Finding balance is key to getting the most enjoyment out of your day hikes. And that's why switching from a standard day pack to an outdoor fanny pack is one of the best choices you can make! Their simple, intentional design helps to pare down on all of the bells and whistles that many modern-day packs have to allow you to pack only the essentials so you can focus on what really matters: your hike! Still don't believe me? Well stick to the end and I'll reveal the 3 reasons why you need to use a 3-in1 fanny pack on your next day hike. Let's get started!
1. Waterproof Exterior Keeps Gear Dry
Let's face it, one of the biggest fears that day hikers have is dealing with the rain. Not only can rainstorms ruin a trip before it begins, it can be downright miserable if you're in the middle of one! And as much as the weatherman tries to get it right, predicting the weather with 100% accuracy is extremely difficult to do.
Don't leave the contents of your back up to chance with a traditional day pack. Day hiking fanny packs are exceptional because they are made from waterproof nylon. This is due to the fact that there is less material needed to create a fanny pack than a traditional pack, so manufacturers can use better materials in creating the pack that will help keep the rain out, so your gear stays dry no matter what!
2. Easily Modified to Your Comfort
Day hiking fanny packs are also great for those who want to dial in the way that their pack feels as they carry it. Not only can you carry it as a standard fanny pack on your lower back, but you can also deploy the three-point harness system for additional support.
The harness helps to more evenly distribute the weight of your fanny pack so that heavy items don't weigh down your lower back as much. The harness is completely adjustable, so you can fine tune it until it feels like you're not even carrying the weight anymore!
 3. Organizationally Dominant
Traditional day hiking backpacks are a pain to store gear in. Often times, you are either digging through your pack like you're trying to find buried treasure or having to stuff your gear into so many smaller bags that it gets tedious trying to find the right inner bag.
The 3-in-1 day hiking fanny pack makes organizing your day hiking gear seem like child's play in comparison to traditional day hiking packs. There's a place for everything from water bottle holders to rain jackets, to extra snacks! Each zipper holds your gear securely in its own special compartment so you can count on being able to locate and deploy any piece of gear you carry with you on your hikes with confidence.
Final Thoughts
Switching from a traditional day pack to a day hiking fanny pack is one of the best decisions you can make. They're made out of excellent waterproof nylon fabric to keep all of your belongings dry and secure throughout your hike. You can easily transform them to be carried in a variety of ways to suit your comfort level. And the amount of storage available in its small frame allows you to focus on carrying only the essentials while organizing all of your gear easily.
If you're ready to make the switch, be sure to visit our shop by clicking here and get your own 3-in-1 day hiking fanny pack today!