WAUTTON ALUMINUM CAMPING COOKWARE MESS KIT – REVIEW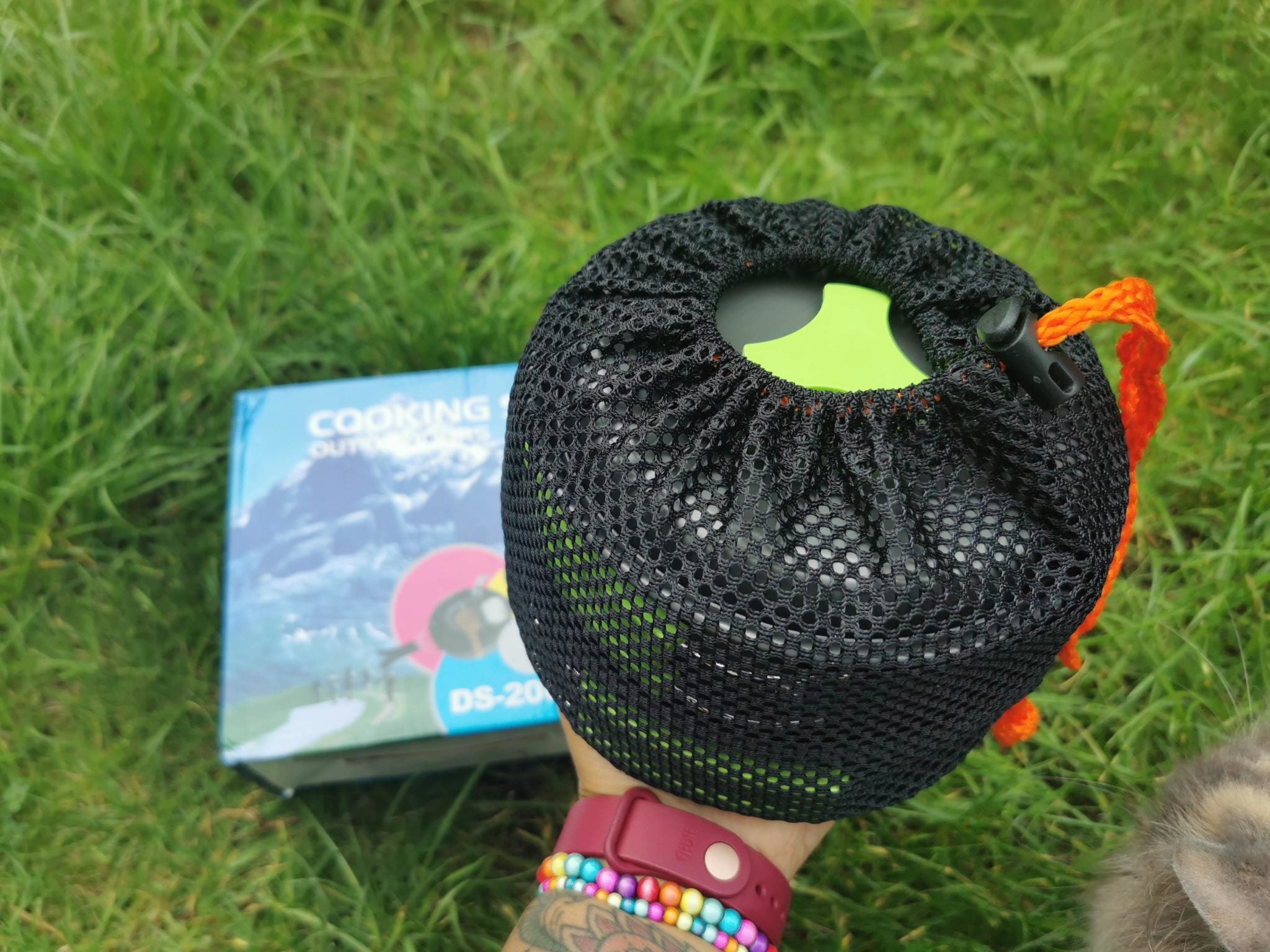 What is it?
Features
1 saucepan
1 frying pan
3 colours to choose from
Spatula
Measuring cups & folding ladle
Cleaning sponge
Storage ba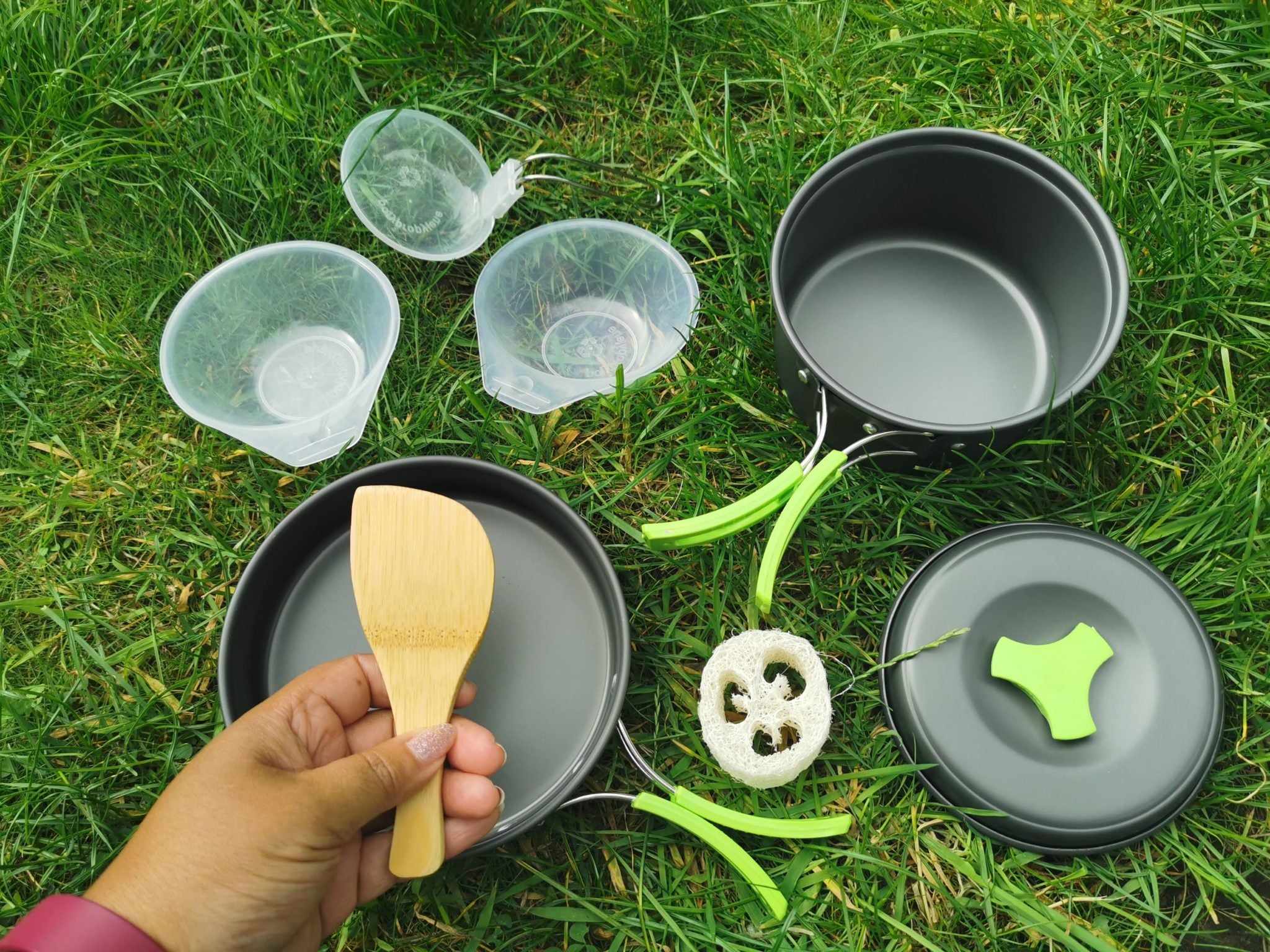 This tiny little cook set is ideal for solo campers and wild campers who need a bit more versatility. I ditched my usual Robens cookware set and took this along with me on a recent solo camp in Snowdon to see how it performed, and I was pleasantly surprised.
When camping I like to cook proper food, so that meant omelettes, veggie sausages followed by a (made and slow-cooked at home) casserole for dinner.
The little set performed well, and I particularly liked the fold-out handles and grips which I found didn't get too hot during use and weren't as fiddly as some I've used.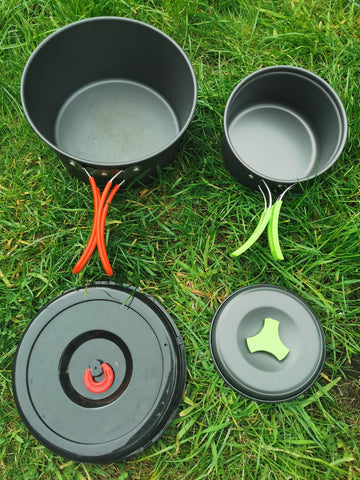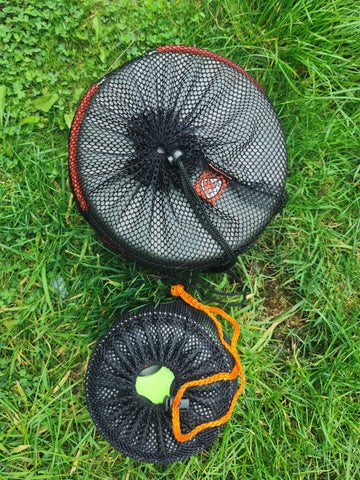 A few years ago I purchased a cheap set of camping pans, but from a well-known camping brand; after the first use, the pans buckled under heat, so it's something I always look out for and after using multiple times over the weekend, there was no colour change or buckling of either the saucepan or the frying pan.
Clean-up was a doddle, and I really liked the addition of the natural sponge which ensured I didn't scratch up the inside of the pans when washing up and they cleaned with ease, with no food stubbornly sticking to the insides.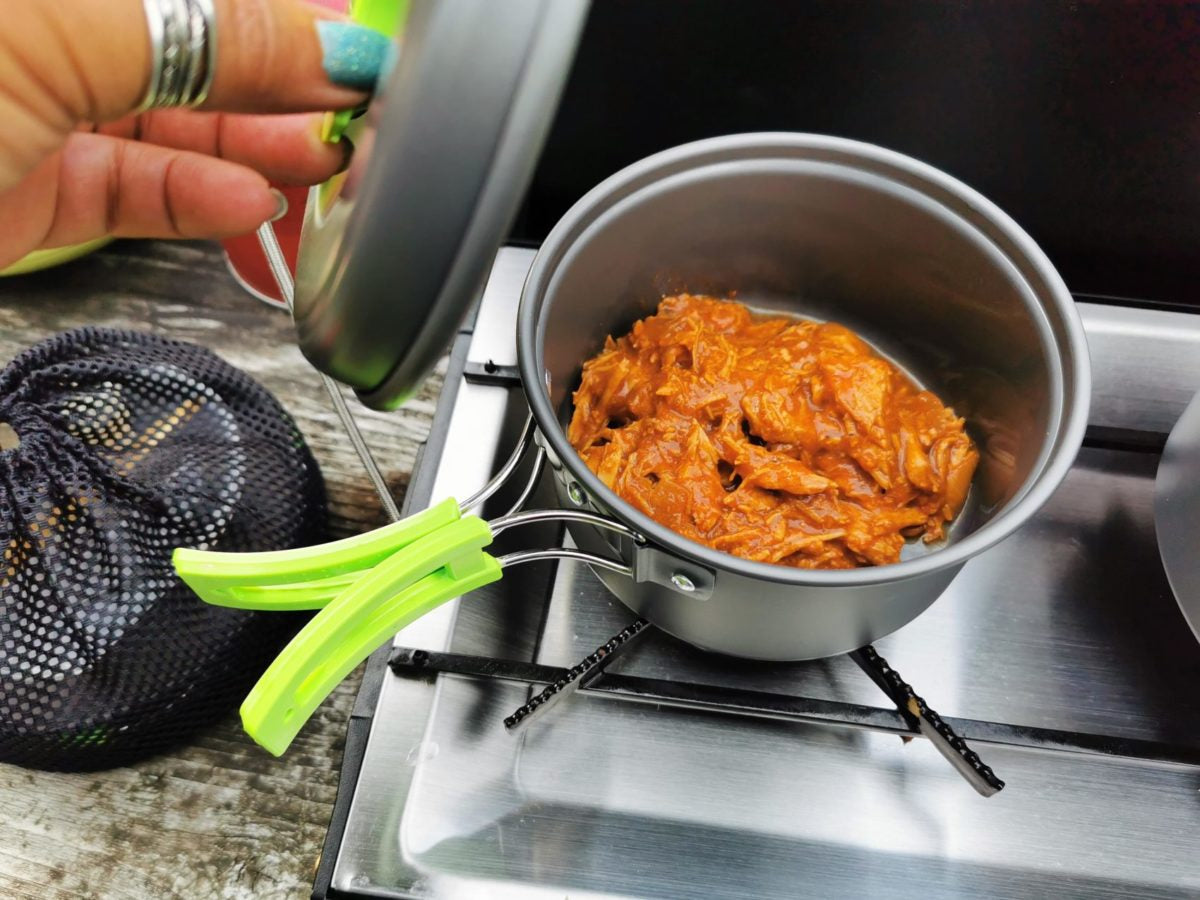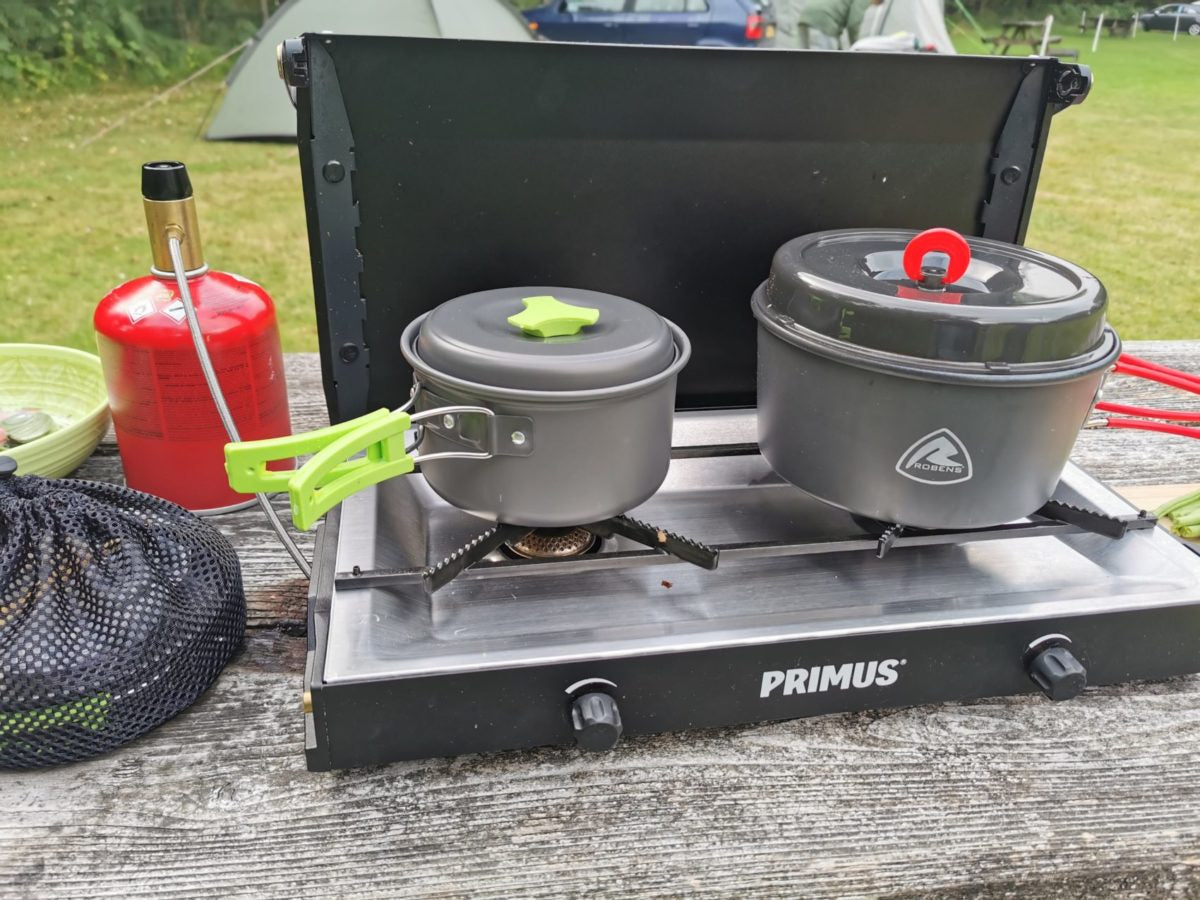 This set certainly isn't aimed at family campers, but it's very light and compact, making it ideal for solo camping trips or at a push short wild camping trips for two. This set provides decent value for money and good quality too.
DISCLOSURE | This article is shared from the www.campingwithstyle.co.uk